Your Stay
Located in the heart of the Serra de Grândola, A Serenada has four double rooms and four suites, among a landscape that stretches between the mountain range and the Atlantic Ocean. In addition to the wines, it is the wide surrounding nature that makes this place unique. That's why some come visit us for the first time, that's why many come back.
All accommodation units as well as common spaces are distinguished by individualized decoration, in which the common element is the mix between contemporary architecture and design and traditional decorative notes. As in the history of A Serenada, everything is there for a reason. We wanted to bring some of the typical elements of the Alentejo region into the house, such as marble tables, cork or lamps made from vines. The common living and dining room is full of portraits and design pieces that have belonged to the family for several decades.
All rooms and suites, equipped with all the necessary amenities for a comfortable stay, are named after the grape varieties found in the vineyards of A Serenada. Designed for double occupancy, some units comfortably accommodate up to four people (two on extra beds).
With regard to common spaces, you will find our library full of books to "get lost" within the thousand stories or challenge family / friends to board games, a common living and dining room with fireplace, wide open terraces, panoramic outdoor pool and a for events room with panoramic view.
The general atmosphere is serene and cosy. Silence is always present, and nature surpasses and inspires all our guests with its beauty and tranquillity. It is something that grows from the trees, from the birdsong, from the grapes from vines, from the endless green. It can't be bought or lent, but instead simply lived and enjoyed.
Rooms
Useful Information
Reception Schedule: 09:00 - 21:00 (for later than 21:00 check-in please contact us in advance)
Check-in: 16:00 - 21:00
Check-out: 08:00 - 12:00
Available Services and Activities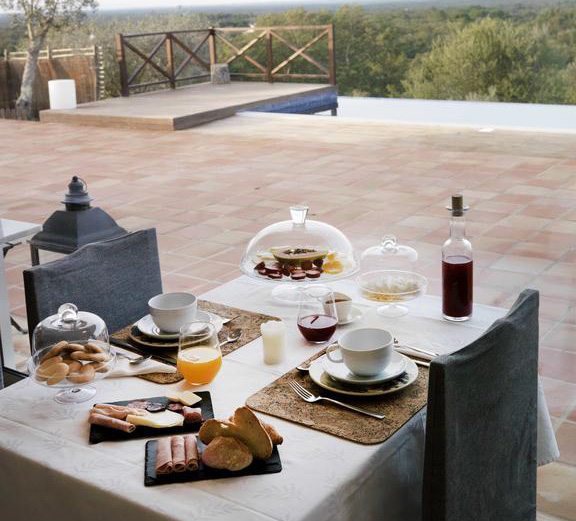 Breakfast
All stays include a buffet breakfast made of of homemade and other regional products, served between 8:30 am and 11:00 am. It can be enjoyed in the common living and dining room or by the pool, always with a view of "endless" green.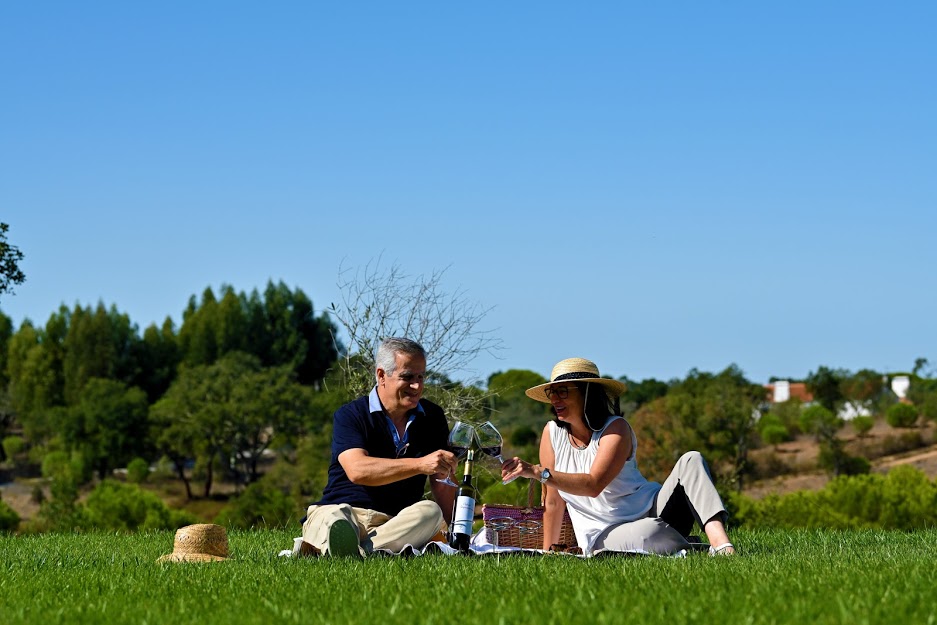 Picnics and light meals
Whether at the end of a walking or cycling tour or simply when enjoying outside the best of Alentejo, you can pre-book picnic basket for two people. A menu of light meals is available between 13:00 and 18:00, including the Alentejo tibornas (a piece of the delicious Alentejo bread different regional delicacies on top).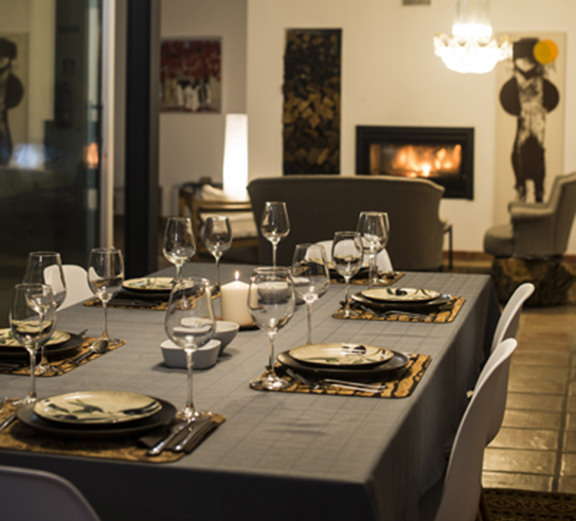 Dinner
In Portuguese we say "Man cannot not live from wine alone". Eating well is part of Portuguese culture and we at A Serenada feel it is our duty to show our guests the best of this culture. A unique menu (starter, main course, dessert, water and coffee) is prepared daily, based on local cuisine, which can be enjoyed in the common living and dining room or on the outside terrace. We adapt the dish to your dietary restrictions. The dinner service must be booked 24 hours in advance, where we ask you to indicate possible restrictions / food requirements, so that we can adapt the menu in the best possible way.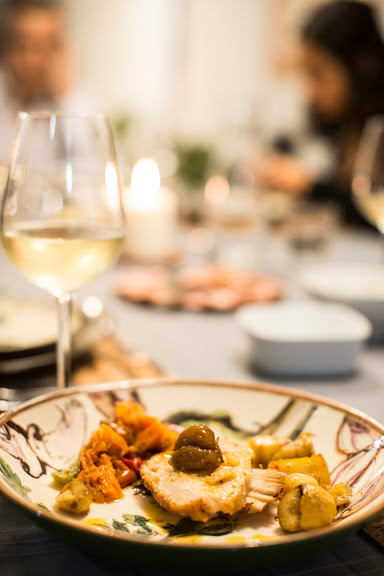 Wine Pairing
We believe that wine and gastronomy are synergistic concepts that enhance each other. An excellent combination of food and wine creates a balance between the components of a dish and the characteristics of a wine. Do you remember the quote "The whole is greater than the sum of its parts"? That's exactly what happens when enjoying a meal greatly paired with wine. The wine supplement can be booked with the dinner and consists of four wines harmonized with the daily menu.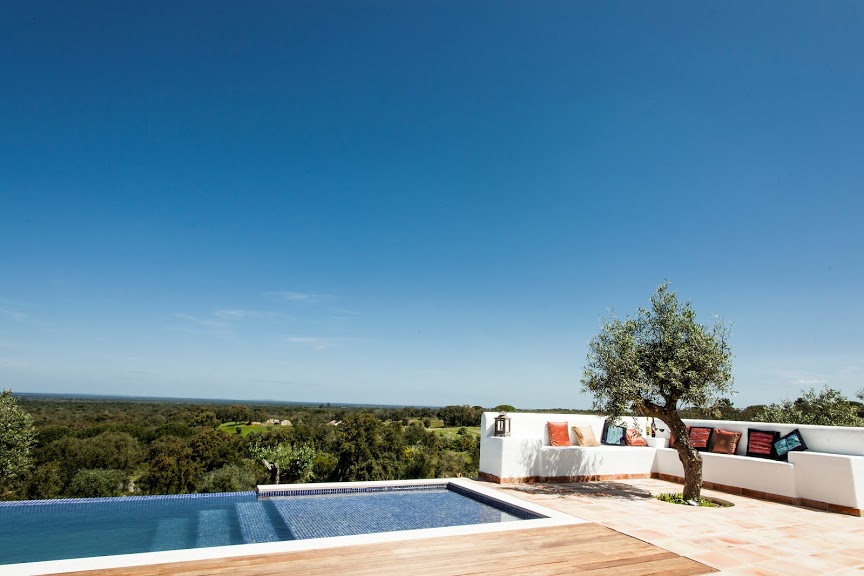 Panoramic Pool and Terraces
Located at the top of the Serra de Grândola, 150 meters above sea level, A Serenada is surrounded by a panoramic view of a "sea of green". In fact, the "sea" ends on the city of Setúbal and Cabo Espichel, which can be seen 50 kilometers away from A Serenada. This view is one of the highlights we have to offer and can be seen both on the panoramic terraces, the pool and even inside the house.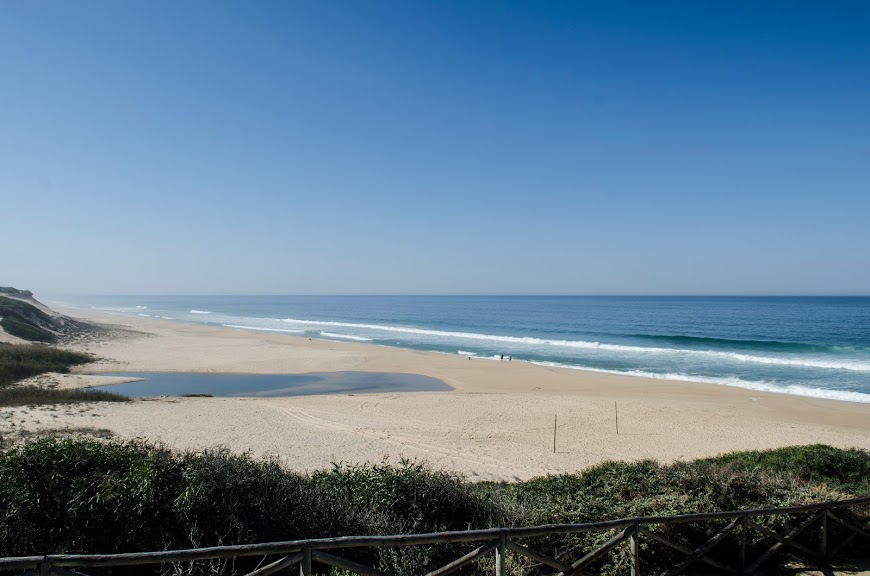 Aberta Nova Beach
By the Atlantic Ocean, Aberta Nova beach is nature in its purest form and is a 15- minute drive from A Serenada. In fact, the great length of this beach has survived practically untouched by human activity. Due to the vast sand, even in the peak of summer you will find a place to lie on the sand. Considered one of the best beaches in the region, Praia de Aberta Nova gives way to dunes and a pine forest, the original natural habitat of this region.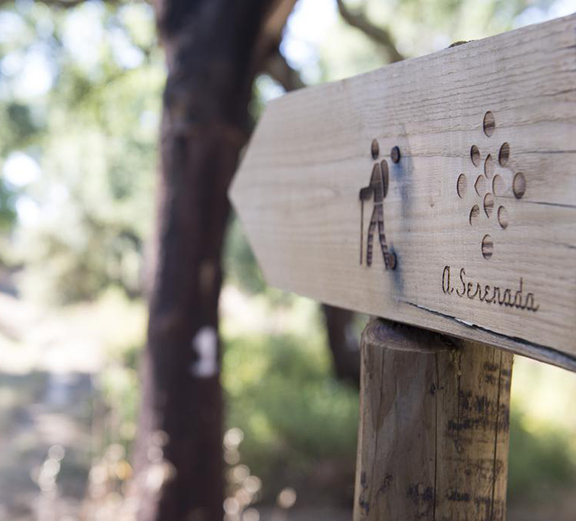 Walking Trails
Walk the Serenada trails and get to know the surrounding nature and landscape by your own foot. From the winery, to the new vineyards and old vineyards and old quarry, there is a lot to know on the property. More than the destination, the best part is the trip: the alternation between the colors of the landscape, the diversity of fauna (cork oaks, olive trees, vines, stone pines) and the fresh air. Silence is always present, and nature surpasses and inspires all our guests with its beauty and tranquility.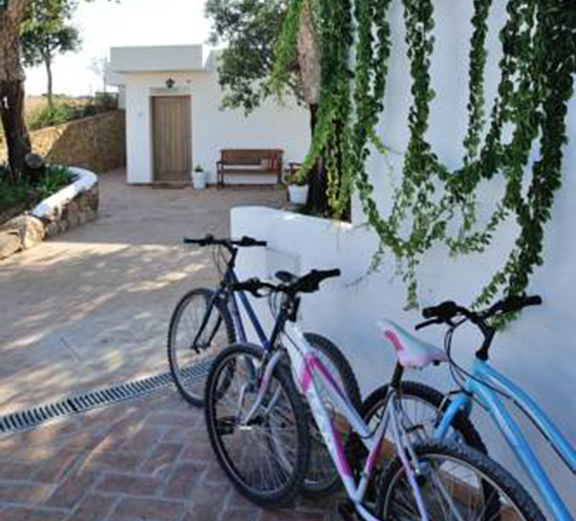 Bicycles
A bike ride is an excellent alternative to get to know A Serenada and the surroundings. We have bicycles available for free.
Wine Tastings and Workshop
At A Serenada, History and wine are always together as one. Wine tourism activities focus on sharing the process behind the different wines we produce through guided tours of the vineyards and winery, wine tastings and workshops that reveal the backstage of our work.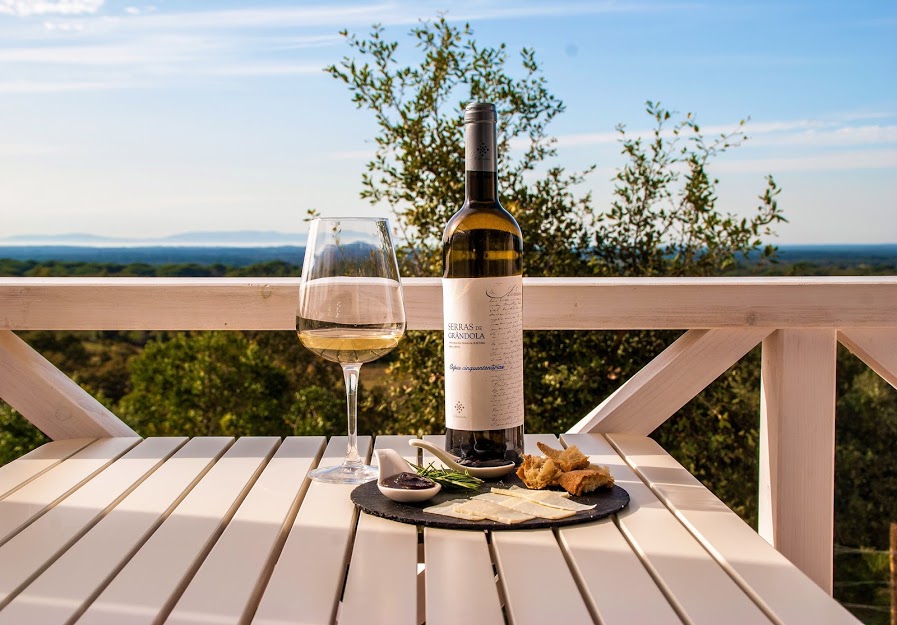 Wine Tastings
Three wines basic - Serras de Grândola Private Selection white and red, Serras de Grândola Rosé
Three wines premium - Serras de Grândola white Gouveio and Arinto, Serenada white Verdelho e Serras de Grândola red Special Edition
Four wines - Serras de Grândola white Gouveio e Arinto, Serenada white Verdelho, Serenada red Touriga Nacional and Serras de Grândola red Special Edition
White Verdelho "Sea Wine" vs. "Earth Wine" (two wines) - 2017 Harvest, Vinho do Mar ("Sea Wine") was aged during 8 months under the sea (in Sines), 15 metres deep
Vertical tasting of Verdelho white wine (2015*, 2016*, 2017* and 2018*) - Exclusive at A Serenada; Private collection of different harvests at A Serenada
Prices upon request.
Note: The tastings take place daily at 17:00, and should be booked until 14:00 of the same day. A Serenada reserves the right to change wines in the tastings for stock reasons, which are always replaced by wines of the same or higher range.
Wine Workshop
Contents:
Introduction to Wine Tasting
The vineyards and geology of Serenada (with visit to the vineyards)
The wines and the winemaking process (with visit to the winery)
Approximate duration of 3 hours
Note: Minimum number of 10 participants